RARE SHELBY BONDURANT EDITION CSX2000 SERIES COBRA ROADSTER TO BE AUCTIONED AT BARRETT-JACKSON
Posted on Friday 01-17-2020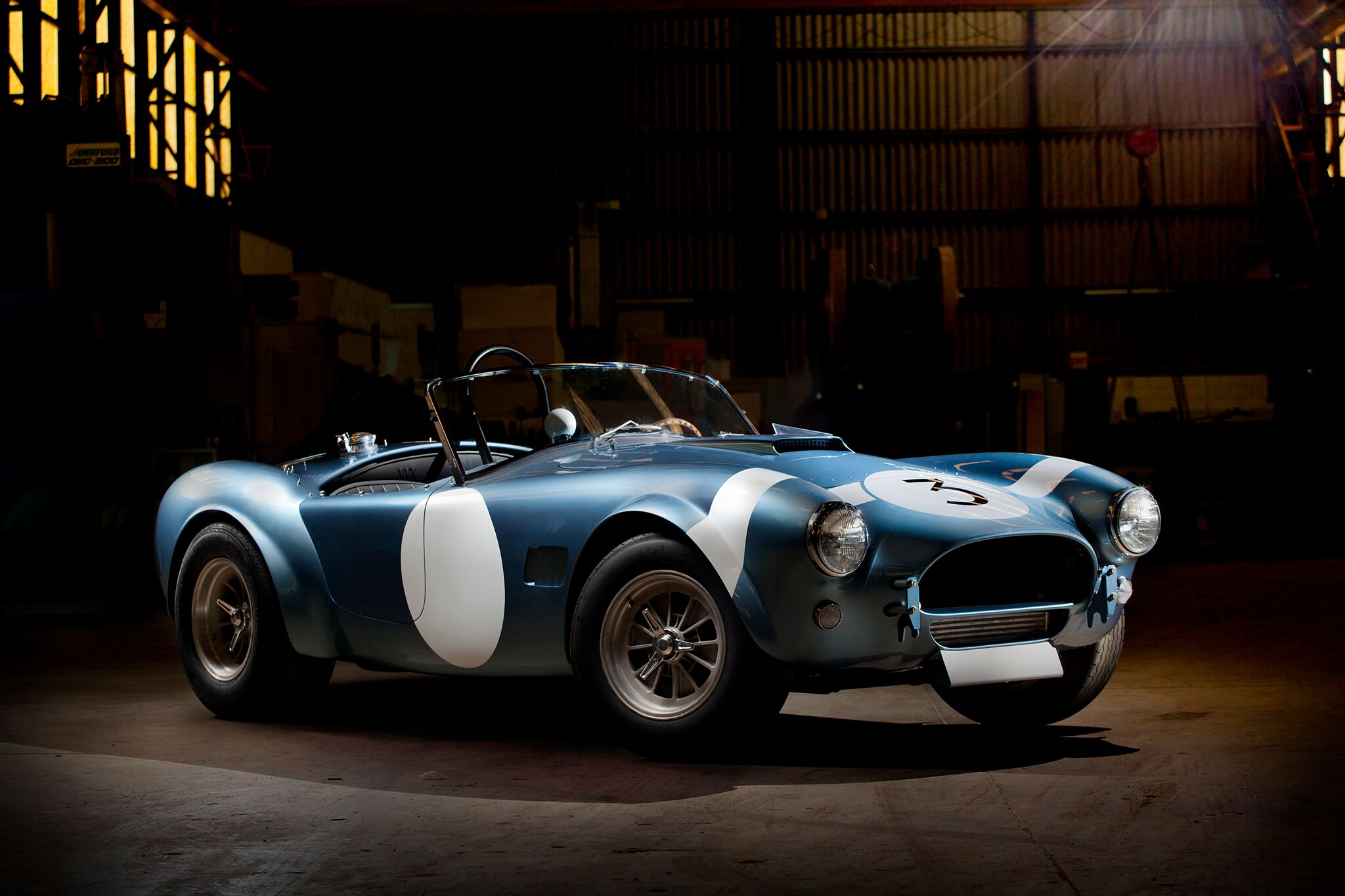 SCOTTSDALE – January 15, 2020 – An ultra-rare continuation Bob Bondurant tribute FIA Shelby Cobra roadster, CSX2770, will be auctioned at No Reserve by Barrett-Jackson on the afternoon of Saturday, January 18, at Westworld in Arizona. Aaron Shelby, grandson of founder Carroll Shelby, will drive the car across the auction block with world champion racer Bob Bondurant in the passenger seat.
"Shelby CSX2770 is a historically accurate roadster based on a Cobra roadster piloted by world-champion driver Bob Bondurant," said Lance Stander, CEO of Shelby Legendary Cars, Hillbank USA and Superformance. "That particular car was CSX2345, the only Shelby Cobra to race and win in both 1964 and 1965. With its exclusive CSX2000 series serial number and impeccable provenance, this is an amazing opportunity to own a truly special and collectible car."
Powered by a small block Ford engine, Shelby Cobras dominated sports car racing from 1963-1966. The competition model versions were piloted by racing legends including Gurney, MacDonald, Miles, Grant and Bondurant. Small block Shelby Cobra roadsters and Daytona Coupes crushed Ferrari to win the FIA sportscar world championship in 1965. That achievement has never been matched by another American carmaker.
In 1963, Bondurant joined Carroll Shelby's racing team for the final three races of the season. He won all of them in a 289 Cobra roadster including the LA Times Grand Prix pre-race; he could not qualify in time for the grid, so he started last and still came in 8th overall against the prototypes. Bob then went to Europe in 1964 to win the GT class at Le Mans with teammate Dan Gurney in a Shelby Cobra Daytona Coupe. He drove both Shelby Cobra roadsters and Daytona Coupes during 1965, winning seven out of ten total FIA World Championship races. His incredible feat secured the FIA GT Championship title for Ford and Shelby.
"One of the first and most successful Shelby American drivers during the 1960s, Bob Bondurant helped America win its first and only FIA Sports Car World Championship," said Stander. "This car is a wonderful tribute to this American racing hero."
In 2016, Shelby American and Shelby Legendary Cars announced a small series of Shelby Cobra Daytona Coupes and FIA roadsters honoring world champion driver Bob Bondurant. Based on Cobras raced by Bondurant, only 50 total cars will be built and each will bear a CSX2000 Shelby serial number.
The Shelby Cobra continuation roadster is based on CSX2345, which had five first-place wins and was also the only roadster on the team in 1965. CSX2770 includes a period correct laid-back windscreen, period-correct gauges, 14-gallon fuel tank, 16-inch original style wood rim steering wheel, historically-accurate original leaf spring suspension, rack & pinion steering, driver's door knee-pad, high beam activation switch and diagonal roll bar. It has a Shelby American CSX2000 serial numbered dash plaque and original style engine bay chassis number plate.
"These Tributes are built to exacting standards with period correct, frame, suspension and even the interior and exterior trim is exact to the original car as it raced," said Stander. "On the outside it features front air dam, bug deflector, painted quick jacks, and country of origin plate. On the interior it has the correct mirror position, driver race seat, dash layout, gauges, switches, Shelby dash plaque, and even Bob Bondurant's physical signature on the dash."
The engine from Shelby Engine Company is a new 289ci V8 engine with a matching-numbers aluminum block; it was punched out to 364ci. The engine is mated to a TREMEC TKO600 5-speed manual transmission. Shelby's modern black finned valve cover package, and period correct Harrison coolant tank complete the classic look.
The car's Shelby American serial number is documented in the Shelby American Worldwide Registry. For more information, visit www.shelby.com, www.Shelbylegendarycars.com
About Shelby Legendary Cars
Shelby Legendary Cars continues the heritage of Shelby American's world famous 1960's Cobras, Coupes and GT40's. The company is keeping the Shelby flame alive with licensed vehicles that include a documented Shelby serial number, just as though production never ended. The current vehicle lineup includes the nimble small block Shelby Cobra roadster in both street and racing (FIA) configurations, the mighty big block Cobra roadster, the world champion Shelby Cobra Daytona Coupe and the Le Man-winning Ford GT40. Each one honors the 1960s era cars with authentic chassis, bodies and powertrain options. Additional information is available at www.shelbylegendarycars.com or by calling (888) 743-5298