The Sebring Edition Shelby Cobra Is Ready to Strike
Posted on Wednesday 05-17-2017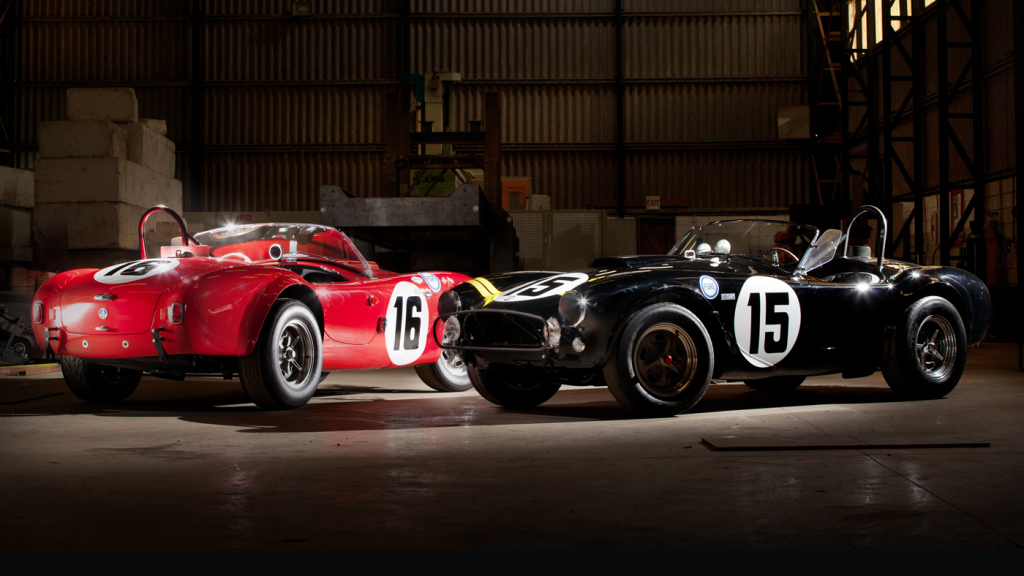 Robb Report
Disarmingly quick and with looks to kill, the Sebring Edition Shelby Cobras, from Superformance and Shelby American, are exquisite clones of Carroll Shelby's classic racers that competed at the 12 Hours of Sebring in 1963. The extremely limited production run replicates the original vehicles' design and engineering—elements that were initially customized for that specific endurance contest and the famed drivers behind the wheel.
"Any racecar is difficult to replicate exactly since it changes from race to race," explains Lance Stander, chief executive officer of Superformance—the only company licensed by Shelby American to produce the Cobra. "There were a lot of details that we had to get right—from the green-glowing tachometer to the cutback door on the driver's side to the dashboard switches from a B25 bomber—and we did."
The cars will be offered in four distinct liveries, two of which appeared at the Sebring start. On that March day, 54 years ago, the legendary Dan Gurney piloted chassis No. CSX2128 (badged with No.15) that was dressed in black with dual yellow stripes (believed to have been spray-painted on by Gurney himself). At the same time, Ken Miles was making a run for victory lane in chassis No. CSX2002 (badged with No.16), a vehicular vision in red.
In the end, Gurney completed 163 laps to earn 29th place overall, while Miles was forced to withdraw after 56 laps due to trouble with the steering. The two gentlemen famously finished far closer to each other at Sebring three years later. Despite having the lead near the end, Gurney's Shelby American Ford GT40 Mk II broke down and he had to push it over the line after Miles had motored by for the win.
The two other livery versions available are variations to CSX2128 that were made when it was campaigned separately by Allen Grant and Dave MacDonald during subsequent races that season. The car featured a facade of yellow with black stripes (badged with No. 96) and black with yellow stripes again (badged with No. 198) for Grant and MacDonald, respectively.
"Car CSX2128 was sold by Shelby to Coventry Motors in August 1963 in a deal brokered by Allen Grant, who then raced it under Coventry's banner," explains Rich MacDonald of Hillbank Motor Sports. "Grant's friend George Lucas, of later Star Wars fame, was the one who designed the paint scheme." Son of racer Dave MacDonald, Rich teamed up with Grant and Shelby mechanics Wally Peat and Ted Sutton to ensure the replicas were the most authentic reproductions possible.
Of the 15 cars that will come to fruition, two will feature aluminum bodies while the remainder will be fashioned in fiberglass, but all are built above a steel tube frame chassis. Among the numerous Sebring specifics are a third hood latch, an FIA-style fuel filler cap, race-correct badging, a hood scoop with rivets, an aluminum radiator, and an interior roll bar.
Contemporary components include Shelby disc brakes, a Salisbury 3.54 aluminum Shelby differential, and a push-button ignition. And while multiple power train options are provided, the preferred configuration to reflect the period would be a 435 hp, 289 cid V-8 engine mated with a Tremec TKO600 5-speed transmission.
Although the two 1963 Sebring entrants did not see success on that showing, the new Sebring Edition Shelby Cobras are a remarkable homage to a model that was dominant through the decade.
"Carroll Shelby is a figure that's larger than life," says Stander. "And his achievements with the Shelby cars and contribution to America's racing presence, here and overseas, in the 1960s, was just amazing."
The 15 examples will carry a starting price that ranges from $160,000 to $195,000. Also included with each car is a commissioned Baume & Mercier Shelby Sebring watch that is numbered to match the corresponding chassis.