This 1965 Superformance Shelby Cobra Will Break All The Necks
Posted on Wednesday 04-24-2019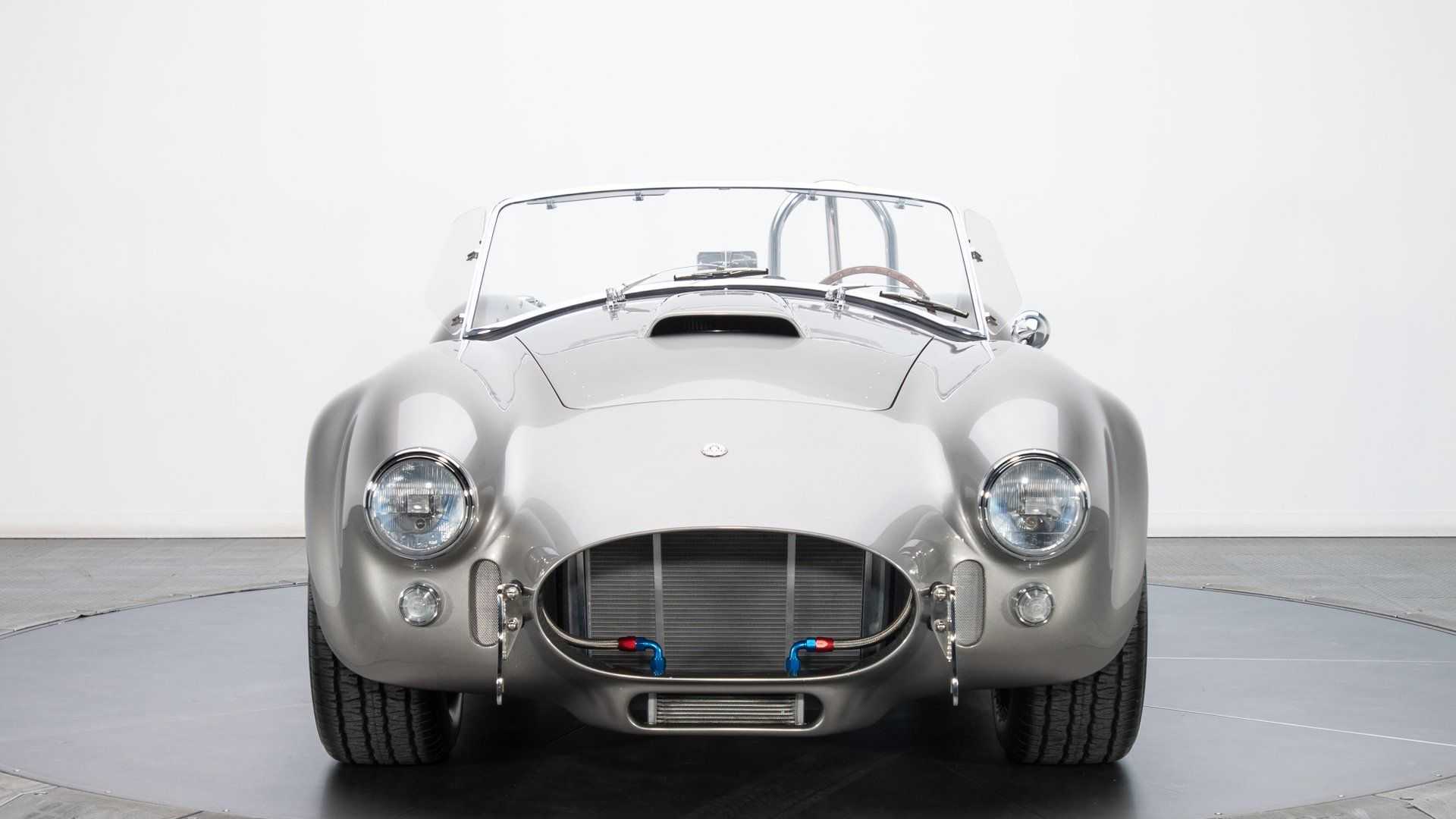 motorius
This may be a replica, but it's the only one licensed by Shelby.
Just because you want to drive something drop-dead gorgeous and smoking fast doesn't mean you have to take out a second mortgage. This 1965 Superformance Shelby Cobra has the sleek, instantly recognizable looks of the original Shelby Cobra, making it a standout in a sea of cool cars. It also hits hard in the performance department, so you can break necks and kill egos at the drop of the hammer, all thanks to the generosity of RK Motors.
Unlike some options, this car has been professionally assembled, ensuring everything works just as designed. The body is made of hand-laminated fiberglass with tight panel gaps, making for a smooth and impressive appearance.
Lurking under those amazing aesthetics is something equally as impressive: a 460ci stroked Ford Racing Cobra Jet that kicks out 535-horsepower and 530 lb.-ft. of torque. You will shred plenty of tires in the most glorious fashion with this car. Mated to the engine is a Tremec TKO600 5-speed transmission which can easily handle all that power. Thanks to the 8.8-inch differential and 3.73 gears, you're not lacking for traction. Putting all that to the road are BF Goodrich Radial T/As wrapped around Knock-Off Wheels.
Of course, with great power needs to also come great control, otherwise you're all over the place in no time. It all starts with a Jig-welded frame that provides the right stiffness. From there a fully independent Superformance suspension combines with rack-and-pinion steering and power-assisted disc brakes for superior handling and stopping performance.
Superformance keeps the interior simple yet comfortable. The bucket seats sit low so you feel connected to the road, while 4-point Deist safety harnesses keep you connected to the car during tight maneuvers. Pleated leather upholstery and a wood-rimmed steering wheel pay tribute to the past.