Movie and a show courtesy of Carroll Shelby performance fans
Posted on Tuesday 04-23-2019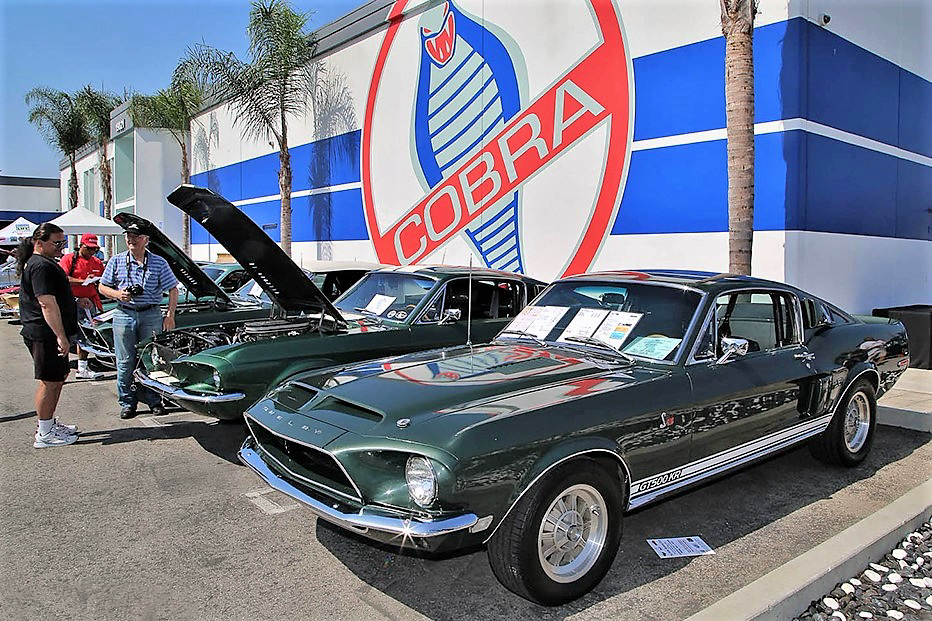 All things Carroll Shelby will be celebrated May 3-4 with the Team Shelby Movie Night and seventh annual Carroll Shelby Tribute Car Show at the headquarters of Carroll Shelby International in Gardena, California.
With the Shelby Cobra as the honored marque, a number of historic Cobras will be on display, as well as a batch of other Ford-powered performance cars. The weekend's primary beneficiary is the Carroll Shelby Foundation.
The event starts May 3 with the showing of the 1966 film musical Spinout, starring Elvis Presley and featuring a Shelby Cobra in a leading role. The evening will have a carnival atmosphere, the organizers say, with games, food and, of course, Shelby gear.
The 50th anniversary Cobra FIA CSX7000 is a current Shelby product | Shelby.com
"Carroll Shelby was truly a visionary," Joe Conway, co-chief executive of Carroll Shelby International, chief executive of Shelby American and board member of the Carroll Shelby Foundation, said in a news release. "He is internationally famous for winning races and founding Shelby American. He created communities through his dynamic car clubs and started a charitable foundation that has impacted the lives of thousands of young people."
The Carroll Shelby Tribute Show takes place Saturday, May 4, with many historic and current models, and with the stated goal of bringing as many Cobras as possible to one spot. "Mr. Cobra" Lynn Park, original roadster owner Hank Williams, and other Cobra folk have committed to showing their special sports cars.
"One of the most anticipated cars will be CSX2154, a Shelby Cobra roadster presented by the Cobra Experience of Martinez, California," the organizers says in the release. "This special 1963 Shelby Cobra was built specifically for competition and was the first race car sold by the factory when new."
Providing the backbeat during Saturday's show will be singer/songwriter Carol Connors, best known for co-writing the Rip Chords' Hey Little Cobra. Connors is best known for co-writing the theme for the movie Rocky.